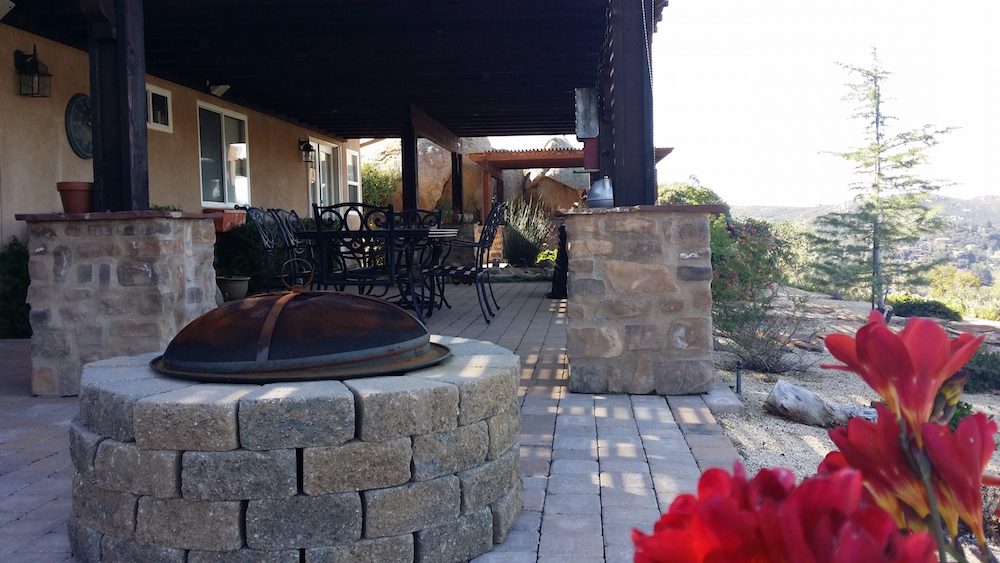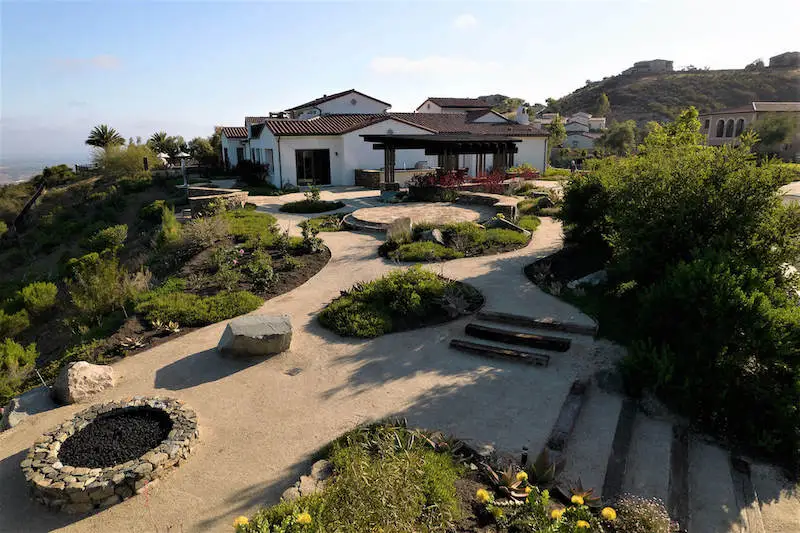 Hardscape, Softscape & Pavers
Softscaping elements will add beauty and color to your landscape, and hardscaping elements will add focal points, access, and practicality to your outdoor living design. Our Old World Landscape team is proud to create beautiful, striking landscape designs that include balanced hardscape and softscape elements. Hardscaping is the non-living landscape features made of stone, concrete, bricks, or metal. Softscaping is the living aspects like soil, trees, flowers, shrubs, and grass. A well-balanced front yard or backyard landscape design will include a beautiful combination of hardscaping and softscaping features. Hardscaping is the foundation for softscaping.
What is Hardscaping?
To put it simply, hardscaping is the non-living aspects of a landscape design, such as walkways, patios, retaining walls, fire pits, and driveways. However, some hardscaping features serve purely functional purposes to create well-defined land sites suitable for planting.
Hardscaping elements take different forms based on a homeowner's style and preference. Our Old World Landscape designer will discuss various hardscaping materials that may be incorporated into your project to make a custom landscape design for your home or business in San Diego County.
Primary hardscaping materials include:
Wood
Concrete
Brick
Tile
Loose Stone
Solid Stone
Pavers
Metal
Patio Pavers
Backyard pavers will instantly elevate the beauty of your outdoor area. They easily create a stunning patio that will impress your guests. At the same time, you add to the tranquility of your backyard when enjoying quiet moments with just your immediate family. In addition, you won't have to worry about your brand-new hardscape surface cracking, spotting, or becoming discolored when you partner with Old World Landscape for a patio paver installation. That's because paving stones are uniquely designed and installed to withstand water damage, wear and tear, and challenging weather conditions.
Walkway Pavers
Available in a variety of shapes and sizes our walkway pavers can be customized to mesh with your home's style, architecture, and desired outdoor lifestyle. Our Old World Landscape designers will make recommendations based on your color scheme and the architecture of your home so your walkway will complement the rest of your outdoor space.
Driveway Pavers
Stone driveway pavers are vibrant and stunning, making it easier to add style and elegance to a traditionally aspect of outdoor residential or commercial space. In addition, the welcoming feeling that a paved driveway creates also contributes to curb appeal. Professionally installed driveway pavers are tough enough to handle long-term wear and tear without cracking. Because of its low moisture absorption rate, driveway pavers are less likely to become discolored or spotted.
What is Softscape?
Softscaping features include all the perennial and annual plants in your landscape design. Softscaping also includes your grass, trees, and soil. Well-planned softscape design should create an optimal balance of natural plants within the hardscape structures. Many softscape designs incorporate plants to capture the color of the seasons and other plants that will be enjoyed all year round.
Softscaping elements include:
Trees
Shrubs
Vines
Groundcover
Accent plants
Flowering plants
Planter Pavers / Landscape Edging
Edging Pavers are to define landscape beds. They help prevent soil erosion from rain, and there are many material options, including natural stone, brick, and concrete. The landscape design will decide which type of landscape paver edging our installers will use. We will consider aesthetics and functionality. The landscape edging should be comparable to paver walkways or patio pavers. It will help maintain the overall look and feel of your landscape design.
Book A Landscape Design Consultation!
Contact Old World Landscape at 619-389-3627 to schedule a hardscape or softscape design consultation for your front yard and backyard project! We have incorporated many softscape, hardscape, paver elements into landscape designs for homeowners and commercial businesses in Del Mar, La Jolla, Solana Beach, Point Loma, Rancho Sante Fe, and throughout San Diego County.